Solving Plumbing Problems Since 1960
Water Heater Replacement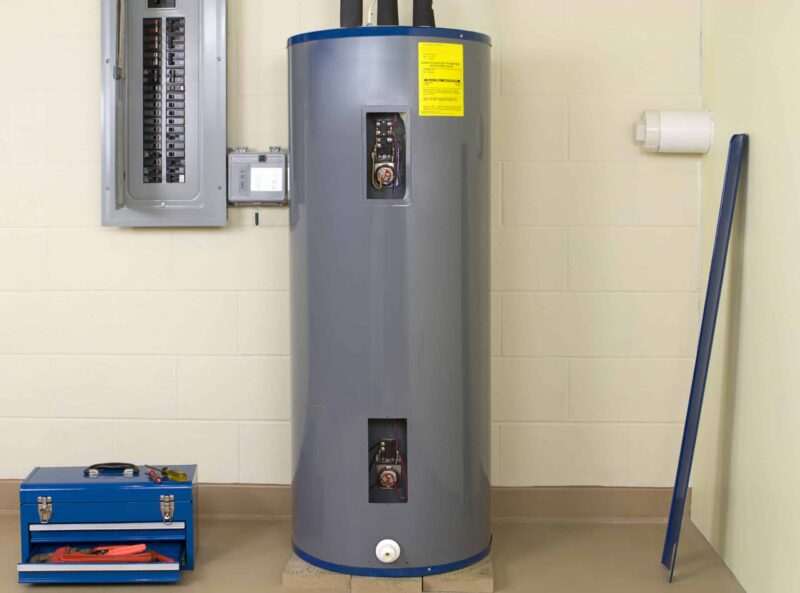 Water Heater Installation Tyler, TX
When you require a replacement water heater in Tyler, TX, count on Mink Plumbing to be there for you. We'll assist you in finding the perfect new water heater for your home, tailored to your specific needs. Whether you prefer conventional gas and electric water heaters or innovative tankless options, we've got you covered.
Book Online
Book Online
Signs It's Time for Water Heater Replacement in Tyler, TX
If you're hesitant about investing in a new water heater in Tyler, TX, our experts will guide you through the process. We understand the reluctance to spend unnecessarily. Reach out to us for Tyler water heater installation when:
Your existing water heater can't keep up with your hot water demands
Your current water heater requires expensive repairs
Repairs are becoming frequent and costly
You desire a larger water heater or a different type of system
Book Online
Book Online
December Special
No one likes to take a cold shower! We want you to enjoy an endless hot shower with our Rinnai Special offer! For the month of December, we are discounting $300 off any new install of a Rinnai tankless water heater!
You must present this promotion to receive the discount. This discount is only good if Mink Plumbing provides and installs the new Rinnai. This discount is good for service calls only. Not new construction. This discount expires on December 31, 2023.
Finding the Perfect New Water Heater
Our team will work closely with you to find an exceptional new water heater that perfectly suits your needs and budget. Our Tyler water heater installation experts will ask you a few questions to understand your requirements fully, helping you make an informed decision. Expect inquiries about:
The number of people living in your home
Frequency of water heater usage
Whether your current water heater meets your needs
Your energy-saving preferences
Any desire for a different type of system
Our Tyler Water Heater Installation Process
When you choose us for water heater replacement in Tyler, TX, we'll be with you every step of the way. We'll help you select a high-quality water heater and ensure it's installed following the manufacturer's specifications. Before leaving, we'll thoroughly test your new water heater, inviting you to do the same. Rest assured, you'll have ample hot water in no time.
Should any concerns arise with your water heater installation in Tyler, we won't stop until you're entirely satisfied. Additionally, we'll provide guidance on proper maintenance to ensure your water heater's longevity.
Water Heater Lifespans
Most water heaters in Tyler last 10-12 years, possibly longer with proper care. However, this is not a guarantee. If you're uncertain about your water heater's age or its current state, give our Tyler water heater installation pros a call, and we'll promptly inspect it for you.
Choosing the Right Water Heater Size
Water heater size depends largely on your household's size. A standard heater, ranging from 40-50 gallons, typically suits 4-5 people. Add 10 gallons for each additional person. If you consume a lot of water or have simultaneous hot water demands, a larger water heater might be preferable. Our Tyler water heater installation specialists can assist you in finding the perfect fit.
Get Your New Water Heater Today
Don't hesitate to call our experts right away. We're here to help you secure a new water heater and ensure a seamless water heater installation in Tyler. Rely on Mink Plumbing for all your water heater needs!
Book Online
Book Online
Tyler Water Heater Installation FAQ
Refer a Friend Program
Refer a friend and YOU will receive $25! As one of our loyal customers, ask your friends and family to mention your name and we will send YOU a $25 gift card after we have completed their service. It's that easy!