Treat Customers Like Family
We serve at the highest level, ensuring that you are 100% satisfied.
Upfront Pricing
Get peace of mind knowing how much something will cost before we start.
Honest Communication
We take the time to answer any questions and review your options beforehand.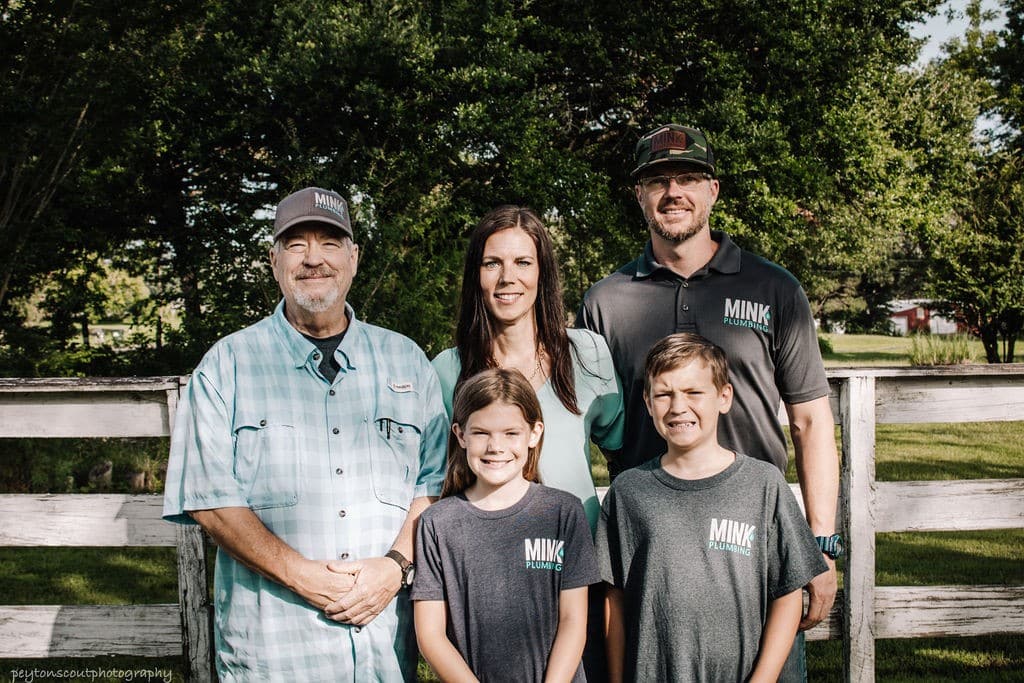 About Us
For more than 60 years, Mink Plumbing Co. has assisted countless homes in Tyler, TX with the best in affordable repair solutions.
When you need a trustworthy source of contractors for your plumbing needs, residents of the area turn to us. No other plumbing company in the region compares to our level of experience or dedication to your repair needs.
Why Choose Mink
We know you have multiple options when it comes to which plumbers to call. Our team is the best in Tyler, TX and we would love to help you out.
Choose us because:
We are located locally. We aren't commuting in from Lindale or Dallas. Instead, we are headquartered right here in Tyler and we love it here. This means we are closer when you need us and that we know and are invested in this community.
We are family-owned and operated. Every job comes straight from our family to yours. We understand your family values and we will work hard to make sure your family is safe and thriving in Tyler.
We offer financing. Some plumbing jobs get expensive and we don't want money to keep you from getting what you need. You can apply for financing and work with a team that will help you figure out how to get what is necessary for your home.
Customers love us. You can check out our reviews for yourself. These come from both new customers and people we have served for years. We would love to add you to our list of satisfied patrons in Tyler.
Book Online
Book Online
Putting a Smile on Your Face
4.9 Stars | 500+ Google Reviews
Our Team
Ed Mink heads our team of skilled plumbers. He took the business over from his dad in 1981. Since then, he has been at the forefront of every job we do. As a master plumber, he oversees all of our builds and repairs. He works alongside his son, Glenn Mink, who is a third-generation plumber with loads of qualifications.
Together, Ed and Glenn lead a team of the best plumbers not only in Tyler, TX, but in the entire country. They have years of experience working in homes just like yours, so they are ready to tackle any plumbing problem that might come up. They are all licensed, certified, insured, and highly skilled. When you rely on us, you are getting not only their expertise but their passion for using plumbing to make your life better.
Get Plumbing Help Today!
If you need help with your plumbing in Tyler, TX or you have questions but you aren't sure what you need, give us a call. One of our experts from Mink Plumbing will be on their way to you soon, and they won't rest until they find the solutions you need and get them working in your home.