Solving Plumbing Problems Since 1960
Sewer Repair & Replacement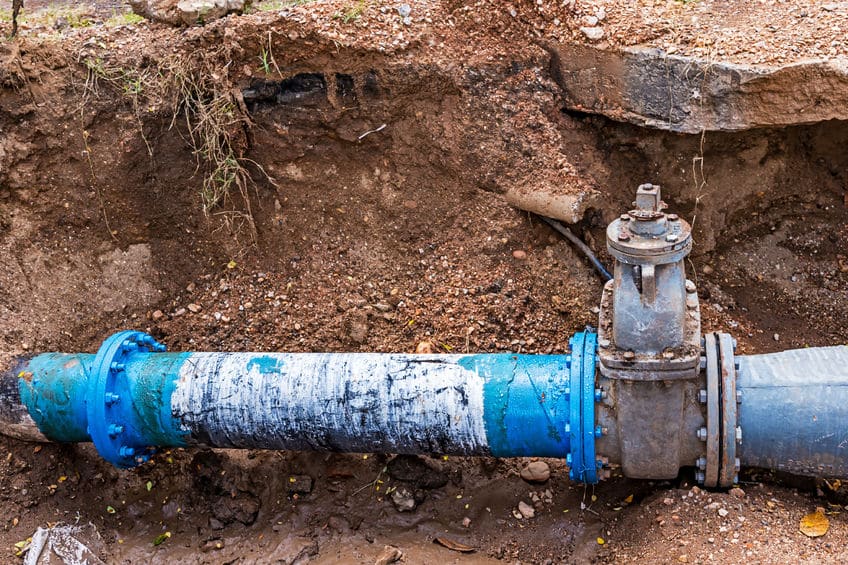 Sewer Line Repair Tyler, TX
If you find yourself facing sewer problems, don't hesitate to reach out to Mink Plumbing right away. Delaying can lead to even messier situations. Rest assured, our dedicated team is at your service, ready and eager to assist you promptly with expert sewer service in Tyler, TX. We'll work closely with you to ensure you receive the solutions you need, allowing you to resume your regular routine in no time.
Book Online
Book Online
Common Causes of Sewer Line Problems in Tyler, TX
Sewer line issues in Tyler, TX can arise from various factors. House settling or shifting can lead to cracks or breaks in your sewer line. Similarly, storms can cause problems, particularly if they displace large amounts of soil around the lines.
Tree roots are another frequent culprit behind sewer problems. Their extensive spread may encroach upon sewer lines, attracted by the water and waste, eventually growing into the lines themselves.
Book Online
Book Online
December Special
No one likes to take a cold shower! We want you to enjoy an endless hot shower with our Rinnai Special offer! For the month of December, we are discounting $300 off any new install of a Rinnai tankless water heater!
You must present this promotion to receive the discount. This discount is only good if Mink Plumbing provides and installs the new Rinnai. This discount is good for service calls only. Not new construction. This discount expires on December 31, 2023.
Signs You Need Sewer Repair in Tyler, TX
You may need sewer repair in Tyler, TX if you experience:
Unusual draining patterns, such as the downstairs tub filling up whenever the washer drains.
Soggy or overgrown areas in your yard.
Sewer odors emanating from your home or yard.
Frequent gurgling noises from your pipes.
Sight of sewage flowing into your home, even if it's contained in a sink or tub. Immediate attention is necessary.
Common Reasons for Tyler Sewer Line Replacement
Old Pipes: Many homes in Tyler have sewer lines made of clay, cast iron, or Orangeburg pipes, which can deteriorate and fall apart over time.
Stubborn Clogs: If you frequently experience tough and stubborn clogs that you can't clear by cleaning or using a snake, you might require a whole new drain.
Serious Damage: When a sewer line has numerous cracks, breaks, or other significant damage, making it unsafe, it's time for a replacement.
Tree Roots: If tree roots have damaged your sewer line, the best solution is often to replace the affected section.
Our Process for Fixing & Replacing Sewer Lines in Tyler
Sewer Line Inspection: First, our expert technicians use advanced sewer camera technology to thoroughly inspect your sewer line. This helps us identify the problem and its cause without the need for extensive digging.
Identifying the Issue: After pinpointing the problem, we provide you with a clear and detailed diagnosis. We'll explain the repair or replacement options, so you understand what's needed.
Repair Choices: We offer different solutions tailored to your requirements and budget, including methods like trenchless pipe lining, pipe bursting, and traditional excavation. If sewer repair or replacement is the best option, we'll discuss the work scope and give you an upfront quote.
Exceptional Work: Our team of skilled technicians is committed to delivering top-quality work. We use high-quality materials and adhere to industry best practices to ensure long-lasting results.
Minimized Disruption: We understand that Tyler sewer line installations and repairs can be disruptive. With our advanced techniques and tools, we aim to minimize inconvenience to your daily life and property.
Post-Repair Inspection: After completing your Tyler sewer repair or replacement, we conduct a final check to ensure your sewer line is functioning perfectly.
Trenchless Sewer Repair in Tyler, TX
Whenever possible, we opt for trenchless sewer repair techniques in Tyler, TX. This approach involves accessing and repairing or replacing your sewer line through the hatch in your home or yard, without the need for extensive digging.
If we determine that trenchless sewer repair is the ideal option for your situation, we'll promptly inform you and proceed with your approval.
Get Your Sewer Working Well Again in Tyler, TX Today!
Reach out to Mink Plumbing today, or whenever you require assistance with your Tyler, TX sewer line installation or repair. We'll be at your service in no time, working tirelessly until everything flows as it should. Schedule your appointment now!
Book Online
Book Online
Tyler Sewer Repair & Replacement FAQ
Refer a Friend Program
Refer a friend and YOU will receive $25! As one of our loyal customers, ask your friends and family to mention your name and we will send YOU a $25 gift card after we have completed their service. It's that easy!